E W Pinchbecks & Sons Ltd Latest News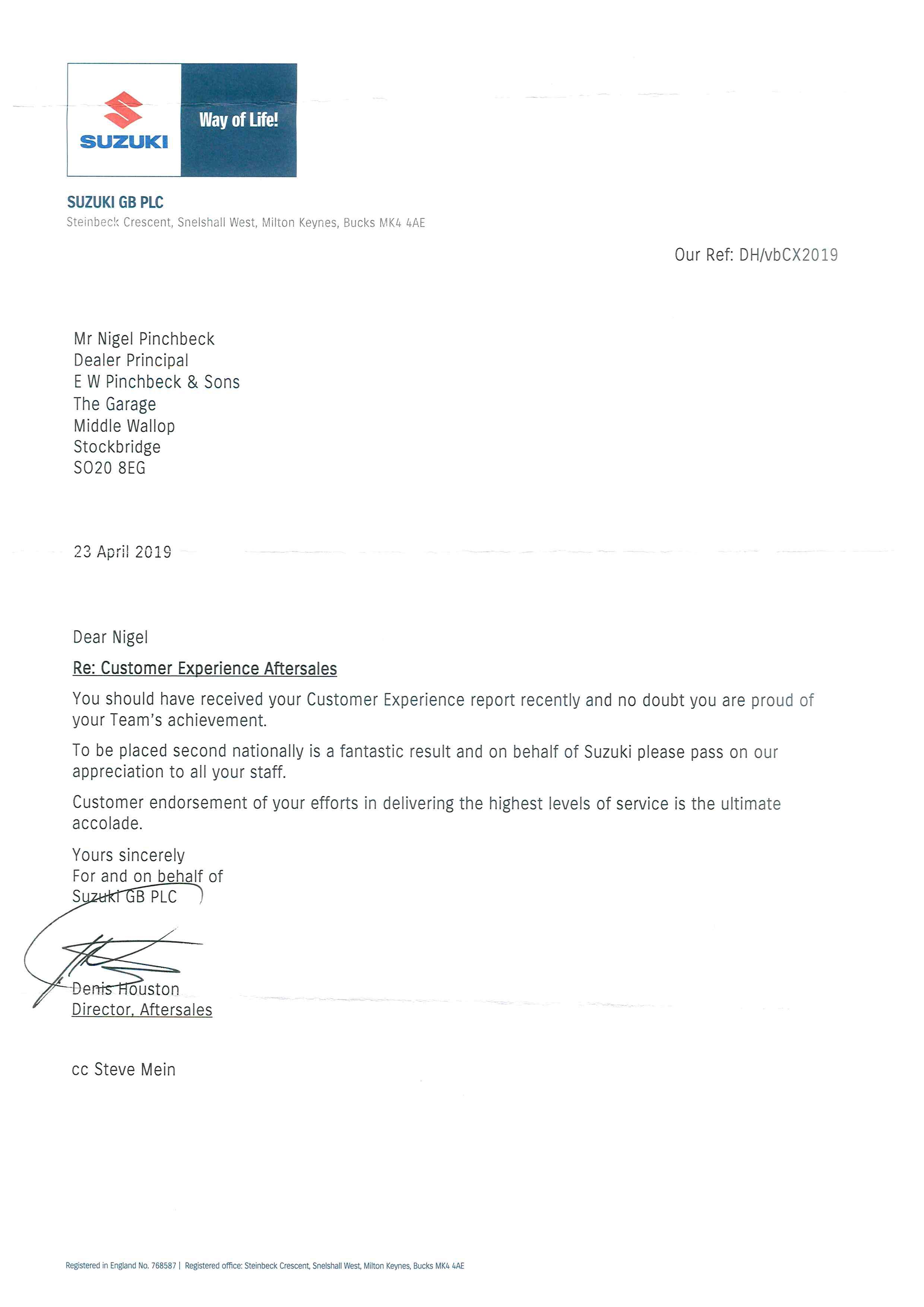 We only went and done it! Suzuki awarded us 2nd place nationally the customer experience aftersales achievment. Thanks to all our customers that keep giving us such good praise.
Read more >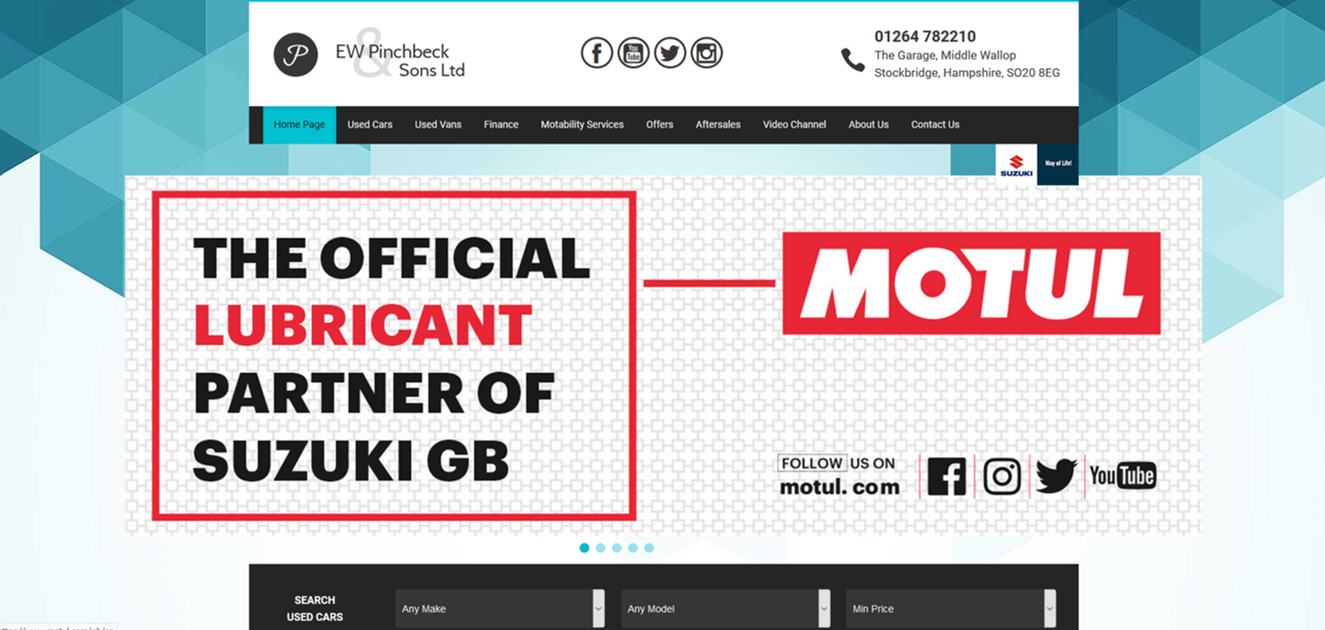 We have a new website, thanks to the guys at Autoweb Design our new site is fully responsive, which means you can use any device of your choice to navigate our site and use all the features!
Read more >